Handmade Baby Rattles - A Family Heirloom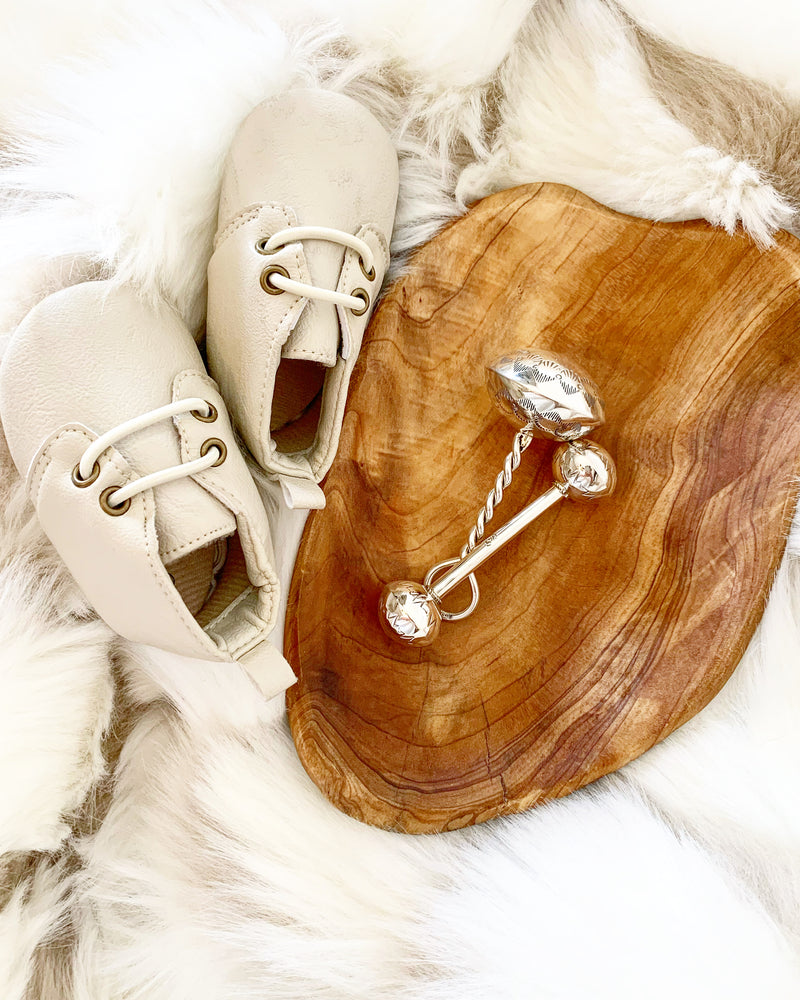 There really is something special about gifting a Mother-to-Be with a Time Honored and Handmade Gift. So if you are looking for the perfect baby shower gift or the best teether?! Look no further, Turquoise by the Water has you covered. These are the kind of Gifts that are thoughtful are always Treasured.
These Gorgeous Navajo Baby Rattles are Handmade Sterling Silver with beautiful intricate details each one unique and made to last for generations to come. Gender neutral, with a sweet jingle and lightweight, Baby Rattles make any Mama-to-be feel so special and loved as it also serves as a Perfect Timeless Family Heirloom.

Not only are these baby rattles pretty to young eyes, they are polished to perfection and so shiny, they make a beautiful sound, help increase dexterity, bring joy to your little ones day, the list goes on and on. They are also SAFE & easy to keep clean!!! Just use a warm wash cloth with mild soap to keep clean and voila, there ya have it, the Perfect Baby Gift!!!