The Classic Collection
A Collection of a few of my Favorite Classic Looks, these are great for Family Heirloom Pieces and Thoughtful Gift Ideas.
These beauties range in a variety of styles including Zuni Tribe and Navajo Tribe Traditional Jewelry Handmade Methods.
The individual artists bring to such gorgeous pieces of jewelry to life by using handmade Sterling Silver and Genuine Turquoise in every piece made.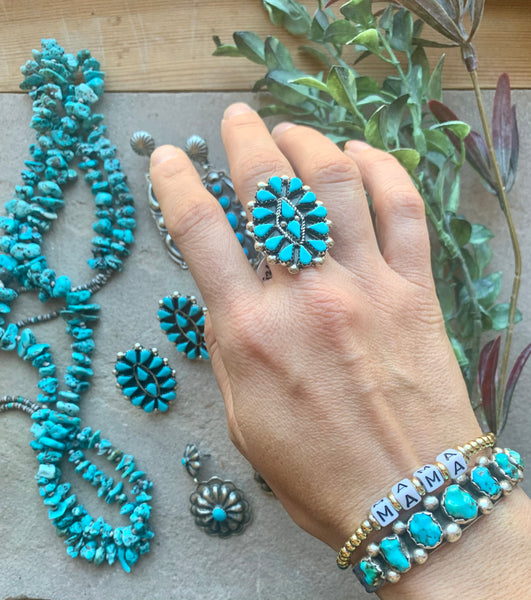 Sold out